Location, Location, Location
Is your remote contact centre effective?
With a 400% increase in calls for service since late March 2020 has demonstrated just how important contact centres are to the UK economy and society.
Covid-19 was the catalyst for Cloud, but many organisations have found that their rapidly deployed remote working solutions are not a good fit for the long term. Technology limitations, security concerns and hidden costs are having a significant impact on contact centre revenues and customer loyalty
In our first in a series of three webinars, Contact Centre Manager turned Customer Success Consultant at Cirrus Response, Andrew Tucker brings his 20 years experience to help you identify what to look for in a Cloud solution that meets your challenges today and your future requirements:
The fear factor: Risk and Cost

Agility without compromising security

Switch on, switch off; scale up, scale down

Digital transformation without migration

Live Q&A session
Fill in the form to watch this informative session.
About the presenter:
Andrew Tucker has been helping organisations make the right choices for their contact centres for over 20 years.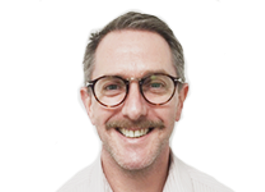 Drawing on his extensive experience evaluating, purchasing and managing contact centres across a variety of industries, Andy is perfectly placed to deliver guidance on customer and digital strategies.
As Success Manager at Cirrus, Andy is a valued and trusted advisor on all aspects of our client's contact centre ecosystem, from regulation and performance to technology and transformation. Whether the requirement is for a simple voice deployment or full omnichannel capability with conversational AI, Andy's approach is business goal driven which ensures maximum impact and guides future contact centre strategy