The Experience Equation
Employee Experience (EX) equals Customer Experience (CX)
According to Zendesk (Customer Experience Trends Report 2020), working in a supportive environment tops the list of employee satisfaction ratings. Yet, many contact centre agents are now facing more strain then ever, with call volumes increasing by up to 150% in some industries over recent times.
So, how can contact centre managers improve employee experience in order to maximise customer satisfaction? In this webinar we look at how you can ease the strain felt by your agents and spend more time on training, motivation and support. In particular we look at the technologies available to help negate potential agent burnout.
In the second of our series of three webinars, Customer Success Consultant Andrew Tuckers from Cirrus Reponse will help you evaluate your own experience equation 'EX equals CX' and determine how your agent experience can drive up customer satisfaction.
This webinar looks at:
The analytics tools you need to reduce time spent creating reports and that will free up your time to assist and motivate agents when they really need it both during and after calls
How providing agents with all the information needed in a single screen to better manage customer interactions will help improve productivity and deliver an overall better experience
How utilising the right tools and channels can free up managers time, so they can focus more on training, motivation and support of employees
Why collaboration tools can help increase both front and back office staff morale especially when working remotely
The role automation and self-serve has to help free agents up from mundane tasks and enable them to better serve customers with positive resolutions
Complete the form above to access this informative session.
About the presenter:
Andrew Tucker has been helping organisations make the right choices for their contact centres for over 20 years.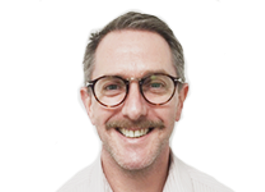 Drawing on his extensive experience evaluating, purchasing and managing contact centres across a variety of industries, Andy is perfectly placed to deliver guidance on customer and digital strategies.
As Success Manager at Cirrus, Andy is a valued and trusted advisor on all aspects of our client's contact centre ecosystem, from regulation and performance to technology and transformation. Whether the requirement is for a simple voice deployment or full omnichannel capability with conversational AI, Andy's approach is business goal driven which ensures maximum impact and guides future contact centre strategy