Download our free guide
Download our "UK Customer Experience Decision-Makers' Guide (2020-21)" to gain insights into the CX strategy, performance, operations and technology aspects of UK organisations.
by vertical market (industry sector)
by contact centre size (overall UK agent positions)
by organisational type (e.g. B2C or B2B)
by annual revenues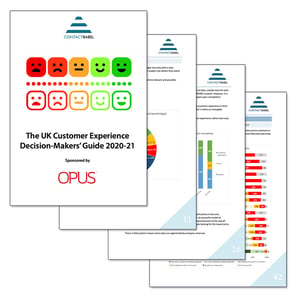 Submit your details to download this guide.