Download this research paper
Download this Constellation Research paper "Reducing Team Communication Silos for Better Worker ROI". Learn how to Increase Usability and Adoption, and Lower Support Costs.
Communications Silos Continue To Significantly Plague Workers
A Better Way To ROI With Digital Communications
The Value Of More Integrated Communications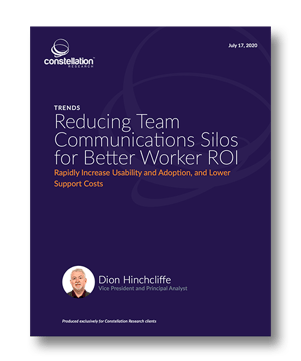 Submit your details to download this pdf.