Driving Digital Dialogues
Local Government Customer Experience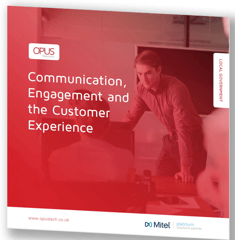 The way people and businesses are communicating is changing. Our modes of communication are constantly expanding. In our increasingly mobile world, there's a tangible shift in citizen behaviour and there is a growing demand for more digital platforms to conduct business and access services.
Download this FREE guide to discover the benefits of Unified Communications for Local Government Customer Experience departments, including:
Improving every council's challenge to connect

Increasing a family of technologies

Unifying communications for councils

Reinventing the citizen's experience

and more...
Fill in the short form to download the guide now..
Thank you.