Empowering Students, Supporting Teaching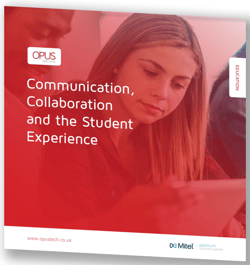 Collaboration, creativity and engagement are all central to 21st century education. As modes of communication evolve, the way students and teachers want to interact and communicate is experiencing a paradigm shift. In our increasingly mobile world, it's crucial to ensure every student, parent and educational leader can be reached in any channel, from any device, seamlessly and efficiently.
Download this FREE guide to discover the benefits of Unified Communications for education student experience departments, including:
Improving educations challenge to connect

Creating a family of technologies

Unifying communication for education

Reinventing the student experience
Fill in the short form to download the guide now.
Thank you.