Blueprint for Hybrid Contact Centres
Supporting Contact Centre Agents at Home and in the Office
With contact centres potentially having to manage mixed home and office-based teams as lockdown restrictions change, we have been working with Contact Centre as a Service partners Cirrus to create a blueprint for hybrid contact centre working.
Join us at 10.00 on Thursday 24th June for another high energy webinar, where Customer Success Manager at Cirrus, Andrew Tucker, will walk you through the five key considerations for effective hybrid contact centre working. This will include:
Providing a consistent experience for at home and in the office
Enabling self-administration for remote agents
Monitoring the well-being of remote agents
Supporting remote agents with knowledge base integrations
Automating responses to frequently asked questions
Come away with an awareness of the tools available to support your contact centre agents effectively, wherever they are based and with the confidence to widen the potential talent pool for new recruits, with a mixture of home and office-based agents.
In addition, all attendees will be eligible for a free trial of our speech analytics tool, which will provide you with invaluable insight into how your team are performing right now, with the chance to identify improvement opportunities that can increase the productivity of your contact centre.
Please fill out your details to start watching the recording
About the presenter:
Andrew Tucker has been helping organisations make the right choices for their contact centres for over 20 years.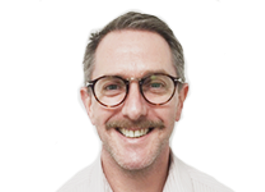 Drawing on his extensive experience evaluating, purchasing and managing contact centres across a variety of industries, Andy is perfectly placed to deliver guidance on customer and digital strategies.
As Success Manager at Cirrus, Andy is a valued and trusted advisor on all aspects of our client's contact centre ecosystem, from regulation and performance to technology and transformation. Whether the requirement is for a simple voice deployment or full omnichannel capability with conversational AI, Andy's approach is business goal driven which ensures maximum impact and guides future contact centre strategy